Reduce the irritating reverberation of sound with Zintra™ Acoustic Clouds. These pre-fabricated Zintra™ Acoustic 1/2" pieces are quickly and easily assembled on-site, then the shape is suspended from the ceiling substrate. Zintra™ Acoustic Clouds provide attention grabbing three-dimensional texture that is easily installed, as well as the practical benefit of effective noise reduction.
FEATURES
Cost effective, easy to assemble solution
NRC = 0.90
Customizable in size and shape
Unique visual ceiling element
Comes complete with hanging cables
Flat packed for cost effective transport
SPECIFICATIONS
CONTENT
100% Polyester
ACOUSTIC RATING
0.90 NRC
COLOUR
16 standard colors.
PACKAGE INCLUDES
Complete hanging hardware including 5'/ 1525 mm of aircraft wire and adjustable hardware.
INSTALLATION
Assemble clouds as per instructions. Fix hardware (supplied) to ceiling, feed wire through Zintra and adjust height accordingly.
FIRE RATING
In accordance with ASTM-E84, Zintra™ Acoustic 1/2" Panels achieve a Class A Flame Spread - passes CAN ULC S102-10.
CARE INSTRUCTIONS
Vacuum to remove dust.
Remove spills immediately using a clean damp cloth or with soap and water.
Carpet and fabric cleaners can be used - always test an inconspicuous area first.
Stain repellant coating available for additional protection.
CLOCHETTE
Size 44" x 40" x 9"
1120MM x 1020mm x 230mmH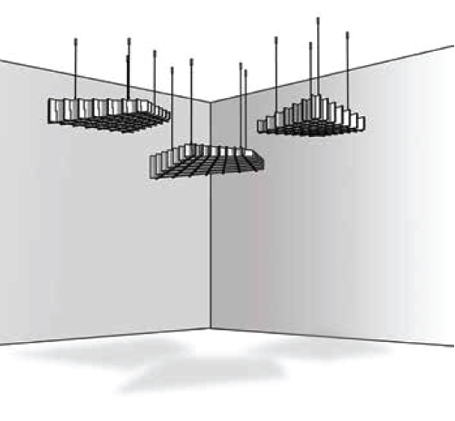 STRATUS
Size 55" x 28" x 12"
1400mm x 700m x 292mmH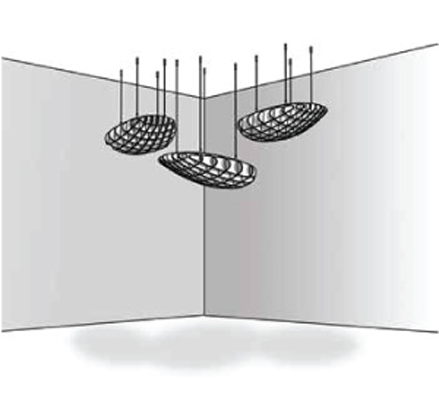 DRANTE
Size 48" x 48" 5.5"
1220mm x 1220mm x 144mmH
Largest size 9' x 9' / 2750mm x 2750mm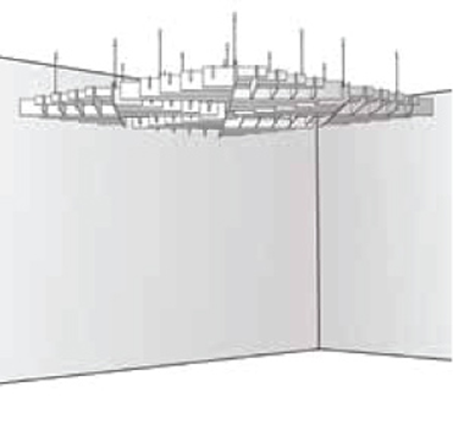 WARP
Size 48" x 48" x 5.5"
1220mm x 1220mm x 144mmH
Largest size 9' x 9' / 2750mm x 2750mm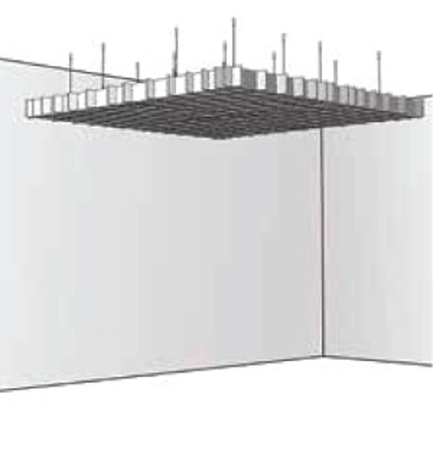 YOOFOE
Size 48"dia x 6.2" / 1220mm dia x 157mmH
Largest size 9' dia / 2750mm dia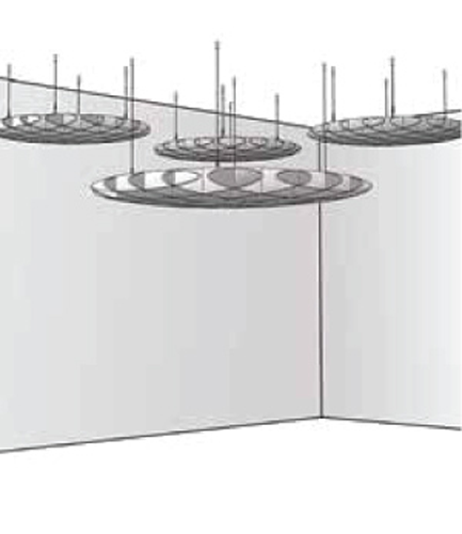 SQUARE
48" x 48" x 5.5" / 1220mm x 1220mm x 140mmH
Largest size 9' x 9' / 2750mm x 2750mm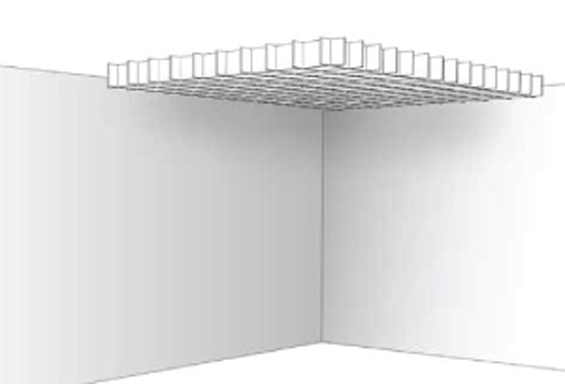 © 2023 Crown Surface Solutions