Zintra™ Acoustic Blades are a range of pre-fabricated, wall mounted systems that showcase Zintra's unique, rigid, yet flexible characteristics. Combining aesthetic appeal and acoustic performance, these systems are supplied ready to install with minimal fuss. The increased surface area of the vertical blades presented to the room results in a greater absorption of sound compared to flat panels.
FEATURES
Easy to install with supplied hardware
NRC = 0.90
Customizable height and width
Ability to mix and match blade color and shape
Create custom designs and shapes
Flat packed for cost effective transport
SPECIFICATIONS
CONTENT
100% Polyester
ACOUSTIC RATING
0.90 NRC
COLOUR
16 standard colors.
STANDARD SIZE
9' h x 40" w / 2745mm x 1000mm or
4'6" h x 40" w / 1375mm x 1000mm
PACKAGE INCLUDES
Pre-fabricated aluminium frame - 3 each for 9' high, 2 each for 4'6" high.
Pre-cut Zintra™ Acoustic 1/2".
End-caps and screws.
BLADE THICKNESS
1/2" / 12mm
INSTALLATION
Fix Aluminium Supports to the substrate parallel to each other at appropriate heights.
Insert notched Zintra Blades.
FIRE RATING
In accordance with ASTM-E84, Zintra™ Acoustic 1/2" Panels achieve a Class A Flame Spread - passes CAN ULC S102-10.
CARE INSTRUCTIONS
Vacuum to remove dust.
Remove spills immediately using a clean damp cloth or with soap and water.
Carpet and fabric cleaners can be used - always test an inconspicuous area first.
Stain repellant coating available for additional protection.
STANDARD BLADE CONFIGURATIONS
Size: 9'H x 40"W and 4'-6"H x 40"W
STRAIGHT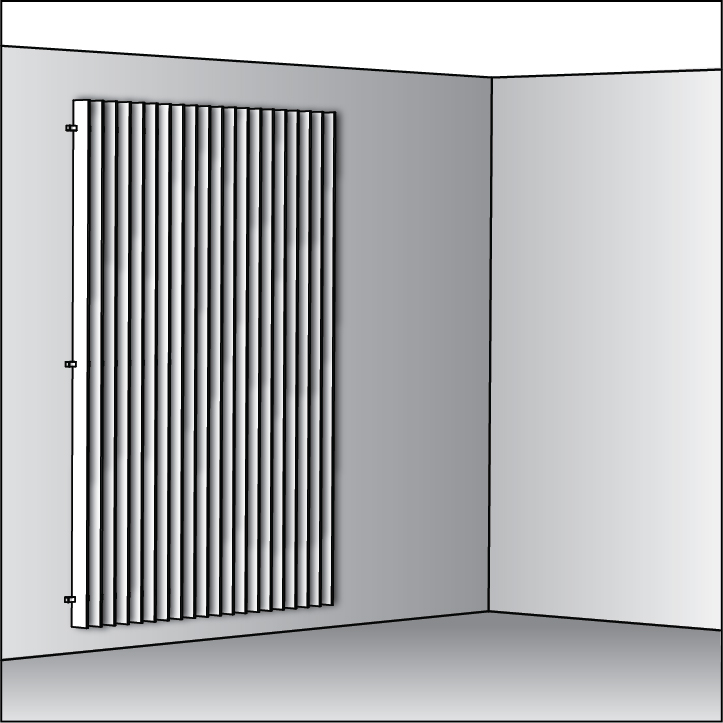 BOLT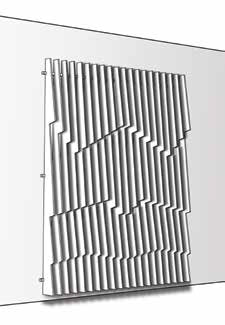 CANYON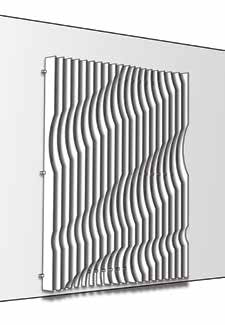 RIDGE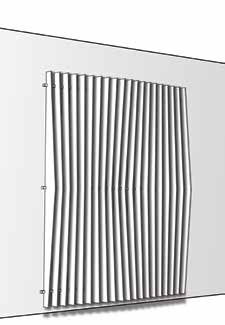 SWELL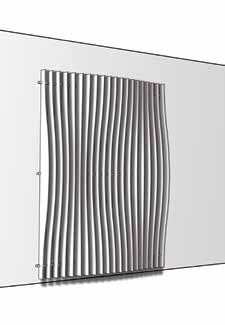 © 2023 Crown Surface Solutions